Making every adventure a happy one
The moment your baby is born is when the real adventure begins. You want to take them everywhere because every experience counts. AeroMoov products keep your baby comfortable and secure as you head out together, onto city streets and off the beaten track. Our practical designs make life simpler. So that you and your baby have time for more friends, more adventures… more life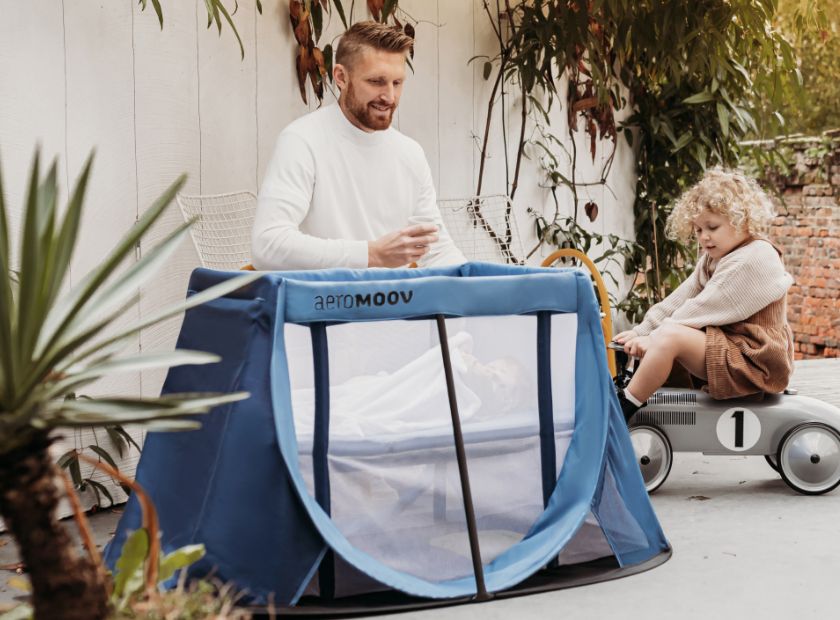 The perfect travel buddy wherever you go
The Instant Travel Cot that really travels. Take it away on holiday, days out, visits to family and friends. It's cool for the beach, great for the garden. The perfect safe space for your child to sleep, rest and play, ready in 2 seconds flat.
DISCOVER THE INSTAND TRAVEL COT
KEEP COOL ON THE MOVE
Arrive cool, calm and collected. All of you. No more wintertime woes or overheated, bundled up babies. The Air Layer makes sure they stay chilled, and your car seat or stroller looks newer for longer. So every adventure is a happy one!
DISCOVER AIR LAYER
Have you got all you need for happy travels?